Director of Studies at Valbonne, France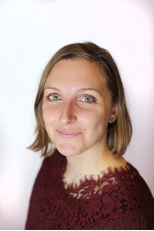 Hello, my name is Emilie. I've been working for LINES since 2015, as a French teacher first and an academic manager now.
Working for LINES in Valbonne is the best part of my summer: every member of the team is fully dedicated to the learning and well-being of the students and does their best to work in a motivating and caring atmosphere. Watching the students improve day by day while having fun is the reason we live for and we enjoy every step of the way. It's very rewarding for everyone!